Registering for Pressbooks takes just a few seconds. The process is:
Enter your username & email address.
Choose a web address for your first book, and title for the book.
We'll send you an email to activate your account.
Here are some screenshots.
STEP 1. Start the Process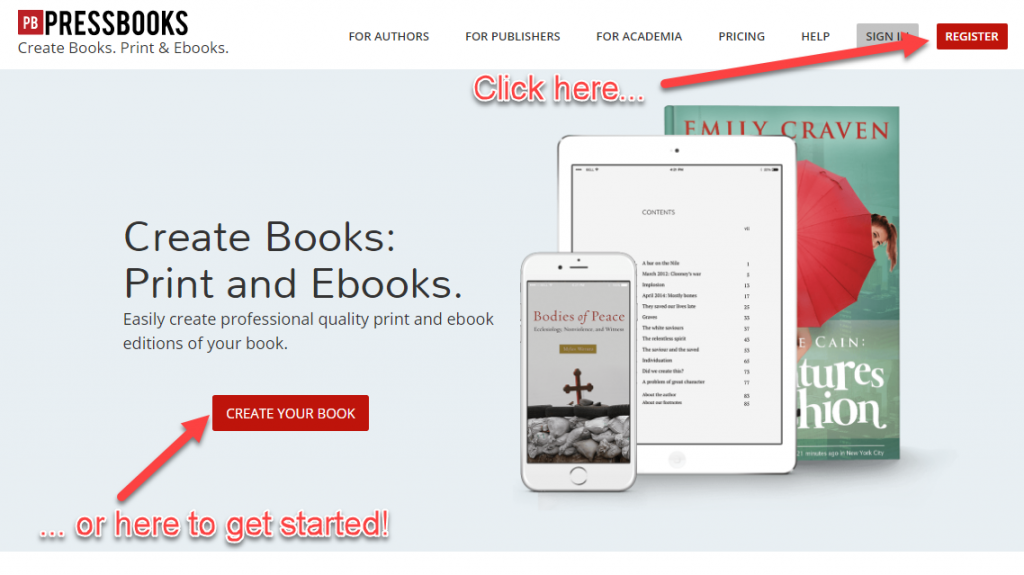 STEP 2. Enter Your Username & Email Address
Your username must be: lowercase letters or numbers and all one word (that is: no spaces, no special characters).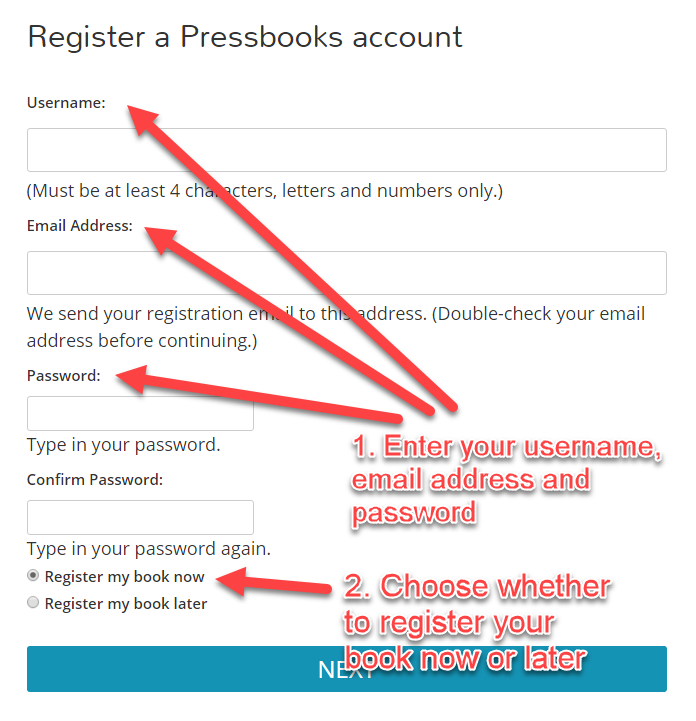 STEP 3. Choose a Web Address and Title for Your First Book
The "web address" of your book will look like: yourbookname.pressbooks.com. The default value for "yourbookname" is your username. If you intend to give others access to this book, be sure to choose your web address wisely: it cannot be changed. However, you can start as many books as you like with Pressbooks.
You must also enter the title of your book in this step. This can be changed any time in the future from within the Pressbooks admin.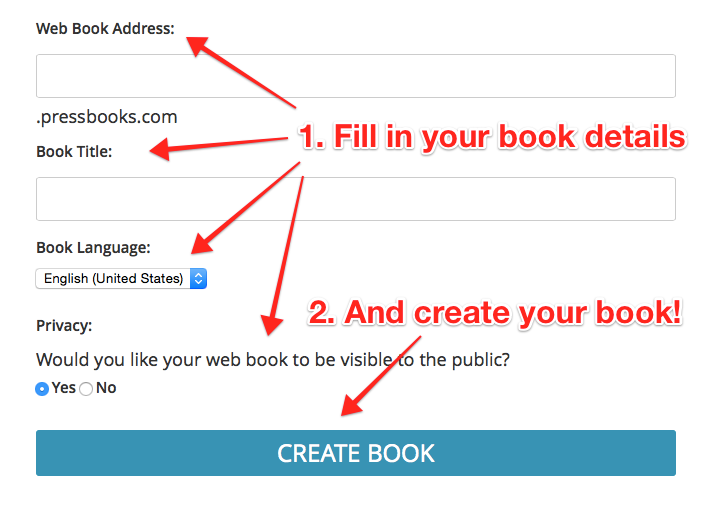 Want Some More Guidance?
This guide is designed to give you all the information you could possibly need to get started on your book. Keep reading for more.
Still need help? Send an email to our support desk.
Get Started!
You can start making a book right now! Register or login to Pressbooks here.