Module 03: L'évaluation de la production écrite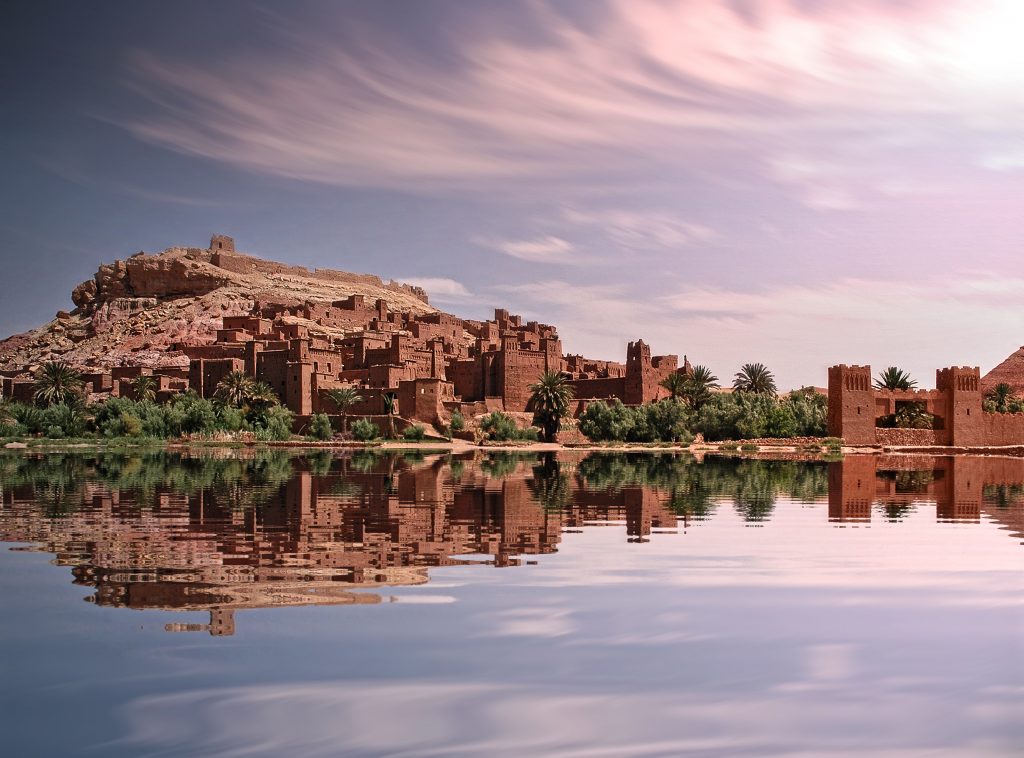 While on vacation in Morocco, your cell phone died and you can't send or post any photos.  You can't afford to buy a new phone so you are going old school!  You buy some postcards to send back home.
Part One:
To begin, you will create a first draft of your postcard IN FRENCH to mail to your friend or family member. Be sure to include information about the activities you will be doing during the rest of your vacation, that is in the days to come (future), how you will get to some of the different locations, and the weather.
To elevate your writing, think about adding more details.  Consider adding adjectives, numbers, or answering questions like with whom? When? Where? Why? How?  How much/many?  Try to use connecting words like and, but, with, because.
Rubric, Part One:
| Criteria | Exceeds Expectations | Meets | Expectations | Does Not Meet Expectations |
| --- | --- | --- | --- | --- |
| | | Strong | Minimal | |
| Language Function | You can create with language by combining and recombining known elements successfully into more than memorized sentences. | You use mostly memorized language with some attempts to create original sentences. You can present topics related to basic personal information and some activities. | You use memorized language only, familiar language. | |
| Text Type | You use simple sentences and some connected sentences. | You use simple sentences and memorized phrases. | You use words, phrases, chunks of language, and lists. | You use isolated words. |
| Impact | Your writing is clear and organized. You Include an unexpected feature that captures interest and attention of audience. | Your writing is clear and organized. | Your writing is clear and organized. | Your writing may be either unclear or unorganized. You use minimal to no effort to maintain audience's attention. |
| Comprehensibility | Your writing is generally understood by those accustomed to interacting with non-natives. | Your writing is understood with occasional difficulty. | Your writing is understood, although often with difficulty. | Most of what you write may be unintelligible or only understood with repetition. |
| Language Control | You are most accurate when producing simple sentences in present tense. Your accuracy decreases as language becomes more complex. | You are most accurate with memorized language, including phrases. Your accuracy decreases when creating and trying to express personal meaning. | Your accuracy is limited to memorized words. Your accuracy may decrease when attempting to communicate beyond the word level. | You have little accuracy even with memorized words. |
Part Two:
You will now revise your first draft based on the feedback from your instructor. Using the template below, add your polished second draft to the postcard template below.
You may add an image to the front of the postcard if you are taking this IPA on a computer.  If you are taking this assessment on paper you may draw an image on the front of the postcard or leave it blank.
If you prefer, click HERE to access a copy of the postcard on Canva and create your own digital version.
Rubric, Part Two:
| Criteria | Exceeds Expectations | Meets | Expectations | Does Not Meet Expectations |
| --- | --- | --- | --- | --- |
| | | Strong | Minimal | |
| Language Function | You can create with language by combining and recombining known elements successfully into more than memorized sentences. | You use mostly memorized language with some attempts to create original sentences. You can present topics related to basic personal information and some activities. | You use memorized language only, familiar language. | |
| Text Type | You use simple sentences and some connected sentences. | You use simple sentences and memorized phrases. | You use words, phrases, chunks of language, and lists. | You use isolated words. |
| Impact | Your writing is clear and organized. You Include an unexpected feature that captures interest and attention of audience. | Your writing is clear and organized. | Your writing is clear and organized. | Your writing may be either unclear or unorganized. You use minimal to no effort to maintain audience's attention. |
| Comprehensibility | Your writing is generally understood by those accustomed to interacting with non-natives. | Your writing is understood with occasional difficulty. | Your writing is understood, although often with difficulty. | Most of what you write may be unintelligible or only understood with repetition. |
| Language Control | You are most accurate when producing simple sentences in present tense. Your accuracy decreases as language becomes more complex. | You are most accurate with memorized language, including phrases. Your accuracy decreases when creating and trying to express personal meaning. | Your accuracy is limited to memorized words. Your accuracy may decrease when attempting to communicate beyond the word level. | You have little accuracy even with memorized words. |