German Level 1, Activity 14: Abschließende Prüfung / Final Review (Face to Face)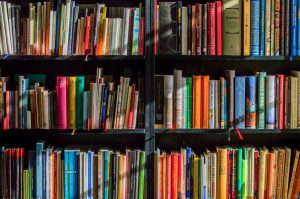 Description: Students play a game building sentences, Students ask and answer many life questions.
Semantic Topics: dice game, würfelsatzbildungsspiel, review, nachprüfen, good bye, tschüss, auf wiedersehen, personal questions, personalfragen, free time, freizeit
Products: Furniture, Möbel, Free-time Activities, Freizeitaktivitäten, Food, Lebensmittel, Clothing, Kleidung, Education, Ausbildung.
Practices: Discussing German clothing, furnishings, eating, and free-time activities. Diskutieren deutscher Kleidung, Einrichtung, Essen und Freizeitaktivitäten.
Perspectives: The German language has very specific rules and regulations about how a sentence should be structured.  Die deutsche Sprache hat sehr spezifische Regeln und Vorschriften für den Aufbau eines Satzes.
NCSSFL-ACTFL World-Readiness Standards:

Standard 1.1 Students engage in conversations, provide and obtain information, express feelings and emotions, and exchange opinions.
Standard 1.3 Students present information, concepts, and ideas to an audience of listeners or readers on a variety of topics.
Idaho State Content Standards:
Objective: COMM 2.1 Understand, interpret, and analyze what is heard, read, or viewed on a variety of topics.
Objective: COMM 3.1 Present information, concepts, and ideas to inform, explain, persuade, and narrate on a variety of topics using appropriate media in the target language.
NCSSFL-ACTFL Can-Do Statements:
I can effectively use the vocabulary I have learned throughout the semester.
I can be interviewed in German and answer questions in detail.
I can speak German for an extended period of time.
Would you like to make changes to the materials? Access the template(s):
(Canva Template(s), free account required)
Warm-Up
Kahoot with articles
Students have to guess the correct article that goes with the vocab word.
Die Schüler müssen den richtigen Artikel erraten, der zum Vokabelwort passt.
Main Activity
Dice sentence building game
Würfelsatzbildungsspiel
1. A student will roll the die (Created from the print out included in the materials needed section).
Ein Schüler wird würfeln.
2. Depending on what topic the die lands on, the instructor reads a question from the corresponding topic.
Je nachdem, auf welches Thema der Würfel landet, liest der Lehrer eine Frage aus dem entsprechenden Thema vor.
3. The student must answer the question using the relevant vocabulary.
Der Schüler muss die Frage mit dem entsprechenden Vokabular beantworten.
Questions:
1. Nenne vier Möbelstücke in diesem Zimmer! (Name four pieces of furniture in this room!)
2. Was findet man in einem Wohnzimmer? (What do you find in a living room?)
3. In welchem Zimmer verbringst du die meiste Zeit? (Which room do you spend most of your time in?)
4. Wo kaufst du deine Möbel? (Where do you buy your furniture?)
1. Was machst du gern in deiner Freizeit? (What do you like to do in your free time?)
2. Was machst du normalerweise am Wochenende? (What do you normally do on the weekends?)
3.Würdest du lieber ein Videospiel oder ein Brettspiel spielen? Warum? Welches? (Would you rather play a video game or a board game? Why? Which?)
4. Was würdest du machen, wenn du immer Freizeit hättest? (What would you do if you always had free time?)
1. Was isst du am liebsten? (What is your favorite food?)
2. Was isst/trinkst du jeden Tag? (What do you eat or drink everyday?)
3. Was kochst du am liebsten?(What is your favorite thing to cook?)
4. Wo kaufst du dein Essen? (Where do you buy your food?)
5. Wenn du nur eine Spiese essen könntest, was würdest du essen? (If you could only eat one thing, what would you eat?
1. Was trägst du heute? (What are you wearing today?)
2. Was ist dein Lieblingskleidungsstück? (What is your favorite piece of clothing?)
3. Nenne fünf Farben. (Name five colors.)
4. Nenne drei Kleidungstücke die du jeden Tag trägst. (Name three pieces of clothing that you wear everyday.)
1. Wie heißen deine Familienmitglieder? (What are the names of your family members?)
2. Beschreibe einen deiner Geschwister oder deine Mutter.  (Describe one of your siblings or your mother.)
3. Was machst du gerne mit deiner Familie? Habt ihr Traditionen? (What do you like to do with your family?  Do you have any traditions?)
4. Wie groß ist deine Familie? (How big is your family?)
1. Was studierst du an der Universität? (What are you studying at University?)
2. Wann beginnt deine Vorlesung? Wann endet sie? (When does your lecture start?  When does it end?)
3. Wie viele Stunden pro Woche lernst du? (How many hours per week do you study?)
4. Um wie viel Uhr stehst du auf? …Schläfst du ein? (What time do you get up? Go to bed?)
Wrap-Up
Ask students the following question to finish the activity:
Was machst du diesen Winterferien? (What are your Winter holiday plans?)
End of Activity:
Read Can-Do statements once more and have students evaluate their confidence. (Use thumbs up/thumbs down)
Encourage students to be honest in their self-evaluation.
Pay attention and try to use feedback for future activities!
NCSSFL-ACTFL Can-Do Statements:
I can effectively use the vocabulary I have learned throughout the semester.
I can be interviewed in German and answer questions in detail.
I can speak German for an extended period of time.
Cultural Resources
Linked is a fun Easy German video about
Small Talk
in German speaking countries.
How to Remix a Pathways Project Activity
Feeling creative?  The Pathways Project needs your help in remixing activities for the K-12 classroom.
Try taking an activity to the next level by:
Add new content (something you've created or another OER source)
Contribute additional activity suggestions
Integrate authentic materials such as videos, infographics, photos, etc.
Suggest how to implement the activity in the classroom
Customize the content for a specific audience or group of learners (for example, K-5 learners or to differentiate for student's needs)
We want to make it easy to share back with the larger Pathways Project Community! Simply, click this link to remix this activity.
Please consider sharing your remixed activity with us by emailing the activity link to Pathwaysproject@boisestate.edu so that Pathways continues to grow!
If this is your first time remixing, check out our

one minute tutorial

below: