German Level 2, Activity #09: Rückblick vor den Frühlingsferien / Review Before the Spring Break (Online)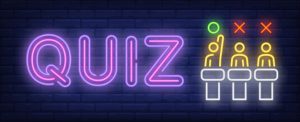 Description:
In this activity, students will review vocabulary relating to the previous chapters.
Semantic Topic:  Travel, Reisen, Sightseeing, Attractions, Sehenswürdkeiten, Work, Life, Arbeit, Leben, Relationships, Beziehungen.
Products: The game Jeopardy.  Das Spiel Gefahr.
Practices: Reviewing previously learned German terms and ideas for travel, tourist attractions, work, life,  and relationships.  Wiederholung von bereits gelernten deutschen Begriffen und Ideen für Reisen, Sehenswürdigkeiten, Arbeit, Leben und Beziehungen.
Perspectives: Taking pride in the German language skills obtained so far this semester. Stolz auf die in diesem Semester erworbenen Deutschkenntnisse.  Assessment of the student's progress in the German language.  Beurteilung der Fortschritte des Schülers in der deutschen Sprache.
NCSSFL-ACTFL World-Readiness Standards:
Standard 1.1 Students engage in conversations, provide and obtain information, express feelings and emotions, and exchange opinions.
Standard 1.2 Students understand and interpret spoken and written language on a variety of topics.
Standard 3.1 Students reinforce and further their knowledge of other disciplines through German.
Idaho Standards for World Languages:
Objective: COMM 1.1 Interact and negotiate to mean (spoken, signed, written conversation) to share information, reactions, feelings, and opinions.
Objective: COMM. 2.1 Understand, interpret, and analyze what is heard, read, or viewed on a variety of topics.
Objective: CONN 1.2 Relate information studied in other subjects to the target language and culture.
NCSSFL-ACTFL Can-Do Statements:
I can answer questions about grammar.
I can answer questions about travel.
I can answer questions about health.
I can give descriptions about objects.
Before beginning:
Chat with your students in English, explain the plan going forward. Ask if anyone has a good understanding of Zoom, to gauge where they are. Explain some of the features that will be useful in the duration of the lab. For this Lab, chat and raising the hand will be used.
Wrap-Up
Ask students about how the labs have been going and if they have any questions that need to be answered.
Fragen Sie die Schüler, wie die Labore gelaufen sind und ob sie Fragen haben, die beantwortet werden müssen.
Main Activity
Wortschatz: Jeopardy
Students will be divided into pairs or teams to answer the questions in the Jeopardy game.
Die Schüler werden in Paare oder Teams eingeteilt, um die Fragen im Jeopardy-Spiel zu beantworten.
1. Make pairs or teams.
Erstellen von Paaren oder Teams.
2. Have one team go first and choose the first category and number.
Lassen Sie ein Team zuerst gehen und wählen Sie die erste Kategorie und Nummer.
3. Read the question aloud and give the students time to answer. First-person who raises his or her hand can answer. Depending on if they answered correctly or not will determine if they receive points.
Lesen Sie die Frage laut vor und geben Sie den Schülern Zeit zu antworten.First-Person, die ihre Hand hebt, kann antworten. Je nachdem, ob sie richtig geantwortet haben oder nicht, wird bestimmt, ob sie Punkte erhalten.
4. Whoever answers correctly can choose the next category.
Wer richtig antwortet, kann die nächste Kategorie auswählen.
Wrap-Up
Ask how they feel about the format and what they would like to see.
Fragen Sie, was sie über das Format denken und was sie gerne sehen würden.
End of Activity
Read Can-Do statements once more and have students evaluate their confidence.
(Use thumbs up/thumbs down )
Encourage students to be honest in their self-evaluation.
Pay attention, and try to use feedback for future activities!
NCSSFL-ACTFL Can-Do Statements:
I can answer questions about grammar.
I can answer questions about travel.
I can answer questions about health.
I can give descriptions about objects.
Culture Notes:  Here is a fun video about playing video games in German (Sims) and how playing video games in the target language enhances language acquisition.
How to Remix a Pathways Project Activity
Feeling creative?  The Pathways Project needs your help in remixing activities for the K-12 classroom.
Try taking an activity to the next level by:
Add new content (something you've created or another OER source)
Contribute additional activity suggestions
Integrate authentic materials such as videos, infographics, photos, etc.
Suggest how to implement the activity in the classroom
Customize the content for a specific audience or group of learners (for example, K-5 learners or to differentiate for student's needs)
We want to make it easy to share back with the larger Pathways Project Community! Simply, click this link to remix this activity. Please consider sharing your remixed activity with us by emailing the activity link to Pathwaysproject@boisestate.edu so that Pathways continues to grow!
If this is your first time remixing, check out our

one minute tutorial

below: