German Level 1, Activity 12: Familie / Family (Online)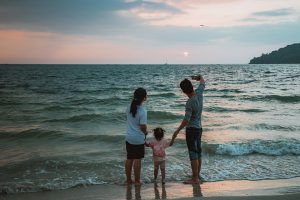 Description: Students will learn how to talk about their family members, and describe them.
Semantic topic:
family member, familienmitglied, sibling, geschwister, parents, eltern, grandparents, großeltern, aunt, tante, uncle, onkel, f
ormal, informal,  formell, informell
Products: Family, Familie, Parents, Eltern, Siblings, Geschwister, Uncle & Aunt, Onkel & Tante, Cousins, Cousinen, Children, Kindern.
Practices: Practice how family members are addressed. Üben Sie, wie Familienmitglieder angesprochen werden.  Importance of family, Bedeutung der Familie.  Finding your place in your family, Finde deinen Platz in deiner Familie. Learning the interconnectedness of family members. Die Vernetzung von Familienmitgliedern lernen.
Perspectives: German speaking countries show respect for their elders by using specific terms to adress different members of their family and members of different generations.  Die deutschsprachigen Länder zeigen Respekt vor den Älteren, indem sie spezifische Begriffe verwenden, um unterschiedliche Familienmitglieder und Mitglieder verschiedener Generationen anzusprechen.
NCSSFL-ACTFL World-Readiness Standards:
STANDARD 1.1 Students engage in conversations, provide and obtain information, express feelings and emotions, and exchange opinions.
STANDARD 1.2 Students understand and interpret written and spoken language on a variety of topics.
STANDARD 2.1 Students demonstrate an understanding of the relationship between the practices and perspectives of the culture studied.
Idaho State Content Standards:
Objective: COMM 1.1: Interact and negotiate meaning (spoken, signed, written conversation) to share information, reactions, feelings, and opinions.
Objective: COMM 2.1: Understand, interpret, and analyze what is heard, read, or viewed on a variety of topics.
Objective: CLTR 1.3: Function appropriately in diverse contexts within the target culture.
NCSSFL-ACTFL Can-Do Statements:
I can talk about the members of my family and ask about someone else's family.
I can describe what someone is like.
I can answer questions about who is in my family.
Warm Up
Tic-Tac-Toe Game with family vocabulary
Have the students go to this website: https://www.lingohut.com/en/v773522/german-lessons-extended-family-members  (Click on the icon underneath the flashcards in the middle that looks like a tic tac toe board).
Ask students to pair the vocabulary with the correct vocabulary word in German to make a Tic-Tac-Toe

Studenten sollen mit die richtigen Vokabel auf Deutsch beantworten damit sie ein Tic-Tac-Toe machen können.
Main Activity
Building a Family Tree
1. Explain to students that they will be working to build a family tree.
Die Studenten werden einen Stammbaum bauen.
2. They are not building their OWN family tree, but rather the family tree of their partner.
Sie werden nicht ihre eigenen Stammbaum bauen, sie müssen der Stammbaum ihres Partners bauen.
3. Once students are in Breakout Rooms, encourage them to ask questions to get more information in order to build the tree.
Wenn die Studenten in ihre Breakoutzimmern sind, können sie mehrere Fragen stellen um weitere Informationen über die Familien zu erhalten.
Wie viele Geschwister hast du?
Wie viele Kinder hat deine Oma und Opa? 
Wie viele Onkeln/Tanten hast du?
Hast du Cousinen? 
4. They will go to the Jamboard and use their own board to create the tree, either with pictures, writing, or sticky notes
Sie werden auf das Jamboard gehen und werden ihre eigene Tafeln benutzen mit Bilder, Schrifte, oder Klebernotiezen um der Stammbaum zu bauen.
5. Students will come back to the main room and share something about their partner's tree.
Studenten werden zurück in dem Hauptzimmer kommen und ein paar Fakten von ihr Partner's Stammbaum teilen .
Wrap Up
Ask students which family member they get along with the best on their family tree and why.
Fragen Sie die Studenten mit welchem Familienmitglied aus dem Familienstammbaum sie sich am besten verstehen und warum. 
End of Activity:
Read can-do statements and have students evaluate their confidence. (Use thumbs up/thumbs down)
Encourage students to be honest in their self-evaluation.
Pay attention, and try to use feedback for future activities.
NCSSFL-ACTFL Can-Do Statements:
I can talk about the members of my family and ask about someone else's family.
I can describe what someone is like.
I can answer questions about who is in my family.
Cultural Resources
Here is an Easy German video about family in Germany.
How to Remix a Pathways Project Activity
Feeling creative?  The Pathways Project needs your help in remixing activities for the K-12 classroom.
Try taking an activity to the next level by:
Add new content (something you've created or another OER source)
Contribute additional activity suggestions
Integrate authentic materials such as videos, infographics, photos, etc.
Suggest how to implement the activity in the classroom
Customize the content for a specific audience or group of learners (for example, K-5 learners or to differentiate for student's needs)
We want to make it easy to share back with the larger Pathways Project Community! Simply, click this link to remix this activity.
Please consider sharing your remixed activity with us by emailing the activity link to Pathwaysproject@boisestate.edu so that Pathways continues to grow!
If this is your first time remixing, check out our

one minute tutorial

below: