German Level 1, Activity 06: Möbel und Wohnen / Furniture and Living (Online)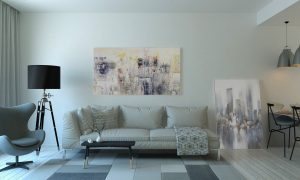 Description: Students will work within a budget to find pieces of furniture to decorate their dorm room.
Semantic topics: furniture, möbel, living space, wohnraum, decorating, dekoration, budget.
Products: Furniture, Möbel, Apartments, Wohnungen,  Houses, Häuser, Dormitories, Schlafsäle.
Practices: Understanding living standards and situations in German speaking countries.  Lebensstandards und Situationen im deutschsprachigen Raum verstehen.  Appreciating the differences in residences and furnishings. Die Unterschiede in Wohnungen und Einrichtungsgegenständen Schätzen.
Perspectives: Spatial and land restrictions determine the living situation in German-speaking countries. Räumliche und landwirtschaftliche Beschränkungen bestimmen die Lebenssituation im deutschsprachigen Raum.
NCSSFL-ACTFL World-Readiness Standards:
Standard 1.1 Students engage in conversations, provide and obtain information, express feelings and emotions, and exchange opinions.
Standard 1.2 Students understand and interpret spoken and written language on a variety of topics.
Idaho State Content Standards:
Objective: COMM 1.1- Interact and negotiate meaning (spoken, signed, written conversation) to share information, reactions, feelings, and opinions.
Objective: COMM 2.1- Understand, interpret, and analyze what is heard, read, or viewed on a variety of topics.
NCSSFL-ACTFL Can-Do Statements:
I can identify types of furniture and rooms.
I can work within a budget to solve a problem, such as purchasing furniture for a room.
I can follow a description to find a solution.
Warm Up
Warm-Up Questions:
1. Wohnt ihr in einem Haus, in einer Wohnung, oder in einer Studentenwohnheim? (Do you live in an apartment, house, or dorm?)
2. Wohnt ihr mit euren Eltern, mit einem/er Partner/in, oder mit Freunden? (Do you live with your parents, partner, or friends?)
3. Dekoriert ihr euer Zimmer gerne? (Do you like to decorate your rooms?)
4. Erkläre zu Studenten was eine WG ist. Zeige Photos und förder Fragen. (Describe what a WG is for students. Show pictures and allow them to ask questions.)
Main Activity
Furniture Shopping
1. Pair students off and have each pair open the furniture catalog link.
Paare Studenten zusammen und jedes Paar bekommt einen Möbel Kataloge.
2. The students choose which furniture they would buy based on the descriptions on the catalog page and a 1000 euro budget.
Studenten müssen dann entscheiden welche Möbelstücke sie kaufen würden, Grund von die Beschreibungen und die €1000 Haushaltsplan.
3. There is no "right" answer, but students should take into account the price of each thing and their budget.
Es gibt kein "richtiges" Antwort, aber Studenten sollen der Preis von jedes Ding und ihr Haushaltplan nicht vergessen.
4. Once students are done, have the pairs present their decisions to the group, including why they chose which pieces of furniture and how they fit into the budget.
Wenn Studenten fertig sind, die Paaren sollen ihre Entscheidungen präsentieren. Sie müssen erklären wieso sie es gekauft haben und wie es ins Haushaltsplan passt.
5. If students finish quickly they can do the activity again.
Wenn die Schüler schnell fertig sind, können sie die Aktivität wiederholen.
Wrap Up
Ask students the following question(s) to finish the activity:
Welche Möbelstücke mögt ihr am liebsten? 

(What was your favorite piece of furniture?)

Wo kauft ihr gerne Möbel? 

(Where do you like to buy furniture for your house/room/office?)

Was ist wichtiger, Qualität oder Preis? 

(What's more important? Quality or price?)
End of Activity:
Read can-do statements and have students evaluate their confidence. (Use thumbs up/thumbs down)
Encourage students to be honest in their self-evaluation.
Pay attention, and try to use feedback for future activities!
NCSSFL-ACTFL Can-Do Statements:
I can identify types of furniture and rooms.
I can work within a budget to solve a problem, such as purchasing furniture for a room.
I can follow a description to find a solution.
Cultural Resources
Linked are two videos  The first about various living accommodations in Germany and the second, apartment living in Berlin.
How to Remix a Pathways Project Activity
Feeling creative?  The Pathways Project needs your help in remixing activities for the K-12 classroom.
Try taking an activity to the next level by:
Add new content (something you've created or another OER source)
Contribute additional activity suggestions
Integrate authentic materials such as videos, infographics, photos, etc.
Suggest how to implement the activity in the classroom
Customize the content for a specific audience or group of learners (for example, K-5 learners or to differentiate for student's needs)
We want to make it easy to share back with the larger Pathways Project Community! Simply, click this link to remix this activity.
Please consider sharing your remixed activity with us by emailing the activity link to Pathwaysproject@boisestate.edu so that Pathways continues to grow!
If this is your first time remixing, check out our

one minute tutorial

below: