German Level 3, Activity 11: Podcasts und Online-Medien / Podcasts and Online Media (Face to Face)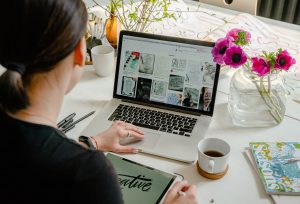 Description: Students will work on their interpretive skills by listening to a news story and explaining what they thought happened. They will later present their findings to the whole class.
Semantic Topics: Podcasts, Media, Medien, News, Nachrichten, Online, Conjunctions,  Konjunktionen.
Products: News Stories from German speaking countries.  Nachrichten aus dem deutschsprachigen Raum.
Practices: Paying attention to the world through news stories.  Durch Nachrichtengeschichten auf die Welt aufmerksam sein.
Perspectives: Value of learning about events happening in our country and other countries around the world.  Wert des Lernens von Ereignissen in unserem Land und anderen Ländern auf der ganzen Welt.
NCSSFL-ACTFL World-Readiness Standards:

Standard 1.1: Students engage in conversations, provide and obtain information, express feelings and emotions, and exchange opinions.
Standard 1.2: Students understand and interpret written and spoken language on a variety of topics.
Idaho State Content Standards:
Objective: COMM 1.1 Interact and negotiate meaning (spoken, signed, written conversation) to share information, reactions, feelings, and opinions.
Objective: COMM 2.1 Understand, interpret, and analyze what is heard, read, or viewed on a variety of topics.
NCSSFL-ACTFL Can-Do Statements:
I can listen to and understand most of a news video.
I can present information from a news video.
I can give my opinion on a news video.
Warm-Up
1. Ask the students how often they watch, read, or listen to the news.
Fragen Sie die Schüler, wie oft sie Nachrichten sehen, lesen oder hören.
2. Ask the students which news platforms they use to get their news.
Fragen Sie die Schüler, über welche Nachrichtenplattformen sie ihre Nachrichten beziehen.
3. Ask the students what makes the news source reliable.
Fragen Sie die Schüler, was die Nachrichtenquelle zuverlässig macht. Was denkst du macht eine sichere Nachrichtenquelle?
Main Activity
1. Divide the students up into groups of 2-3 people.
Teilen Sie die Schüler in Gruppen von 2-3 Personen ein.
2. They will be assigned a news video according to their group number.
Ihnen wird entsprechend ihrer Gruppennummer ein Nachrichtenvideo zugewiesen.
3. The groups will watch their assigned news video 2-3 times in order to get a good understanding.
Die Gruppen sehen sich das ihnen zugewiesene Nachrichten Video 2-3 Mal an, um ein gutes Verständnis zu bekommen.
4. After watching their video, they will discuss what they thought it was about.
Nachdem sie ihr Video gesehen haben, werden sie besprechen, worum es ihrer Meinung nach ging.
5. All the students will regroup and present the information they got from their news video. Students from other groups can ask questions about their news video.
Alle Schüler werden wieder zusammenkommen und präsentieren die Informationen, die sie aus ihrem Nachrichtenvideo erhalten haben. Schüler aus anderen Gruppen können Fragen zu ihrem Nachrichtenvideo stellen.
Wrap-Up
Ask students the following question(s) to finish the activity:
Weisst du, dass du deutsche Serien schauen kannst? (Did you know that you can watch shows in German?)
Wenn ja, welche sind deine Lieblingsserien? (If you do watch shows, which ones are your favorites?)
Kannst du auf Tunein deutsches Radio zuhören? (Can you listen to German Radio on Tunein?)
End of Activity:
Read Can-Do statements once more and have students evaluate their confidence. (Use thumbs up/thumbs down)
Encourage students to be honest in their self-evaluation.
Pay attention, and try to use feedback for future activities!
NCSSFL-ACTFL Can-Do Statements:
I can listen to and understand most of a news video.
I can present information from a news video.
I can give my opinion on a news video.
Cultural resources
Below is an Easy German Video, "How Germans Get Their News."   Then, attached is the link to Deutsch Welle.  Click on Deutsch Welle for up-to-date news.
How to Remix a Pathways Project Activity
Feeling creative?  The Pathways Project needs your help in remixing activities for the K-12 classroom.
Try taking an activity to the next level by:
Add new content (something you've created or another OER source)
Contribute additional activity suggestions
Integrate authentic materials such as videos, infographics, photos, etc.
Suggest how to implement the activity in the classroom
Customize the content for a specific audience or group of learners (for example, K-5 learners or to differentiate for student's needs)
We want to make it easy to share back with the larger Pathways Project Community! Simply, click this link to remix this activity.
Please consider sharing your remixed activity with us by emailing the activity link to Pathwaysproject@boisestate.edu so that Pathways continues to grow!
If this is your first time remixing, check out our

one minute tutorial

below: