German Level 1, Activity 03: Sie oder Du / You, Formal or You, Informal (Online)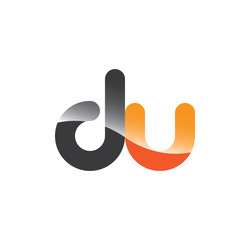 Description: Students will get to practice using the informal and formal versions of "you" in German by doing a role-play activity.
Semantic Topics: informal, informell, formal, formell, professions, berufe, jobs, family members, familienmitglieder.
Products: Words of introduction, Einleitende Worte,  Questions asked of new acquaintances. Fragen an neue Bekannte.
Practices: Understanding the difference between the formal "Sie" and the informal "du".  Den Unterschied zwischen dem formellen "Du" und dem informellen "Du" verstehen.
Perspectives: In the German culture respect is very important.  Bei den Deutschen ist Respekt sehr wichtig.   Respect for elders or persons in authority in German-speaking countries is important and can be achieved by addressing them correctly. Respekt gegenüber Ältesten oder Autoritätspersonen im deutschsprachigen Raum ist wichtig und kann durch die richtige Ansprache erreicht werden.
NCSSFL-ACTFL World-Readiness Standards:
Standard 1.1 Students engage in conversations, provide and obtain information, express feelings and emotions, and exchange opinions.
Standard 1.2 Students understand and interpret spoken and written language on a variety of topics.
Standard 1.3 Students present information, concepts, and ideas to an audience of listeners or readers on a variety of topics.
Standard 2.1 Students demonstrate an understanding of the relationship between the practices and perspectives of the cultures studied.
Idaho State Content Standards:
Objective: COMM 1.1- Interact and negotiate meaning (spoken, signed, written conversation) to share information, reactions, feelings, and opinions.
Objective: COMP 1.1- Observe formal and informal forms of language.
Objective: COMM 2.1- Understand, interpret, and analyze what is heard, read, or viewed on a variety of topics.
NCSSFL-ACTFL Can-Do Statements:
I can introduce myself when I meet people.
I can ask introductory questions.
I can ask informational questions.
Copyright Note:
The following images come from:
Student by monkik from the Noun Project
Teacher by Musavvir Ahmed from the Noun Project
Friends by Sewon Park from the Noun Project
Relationship by BomSymbols from the Noun Project
Colleagues by Sewon Park from the Noun Project
Clerk by Made from the Noun Project
Warm Up
Review Introductions
1. Show the students the various icons on the slides and ask them whether they would use Sie or du based on the situation.
Zeige die Studenten die verschiedene Ikonen auf der Präsentation und frage ob sie "Sie" oder "du" nutzen würden.
2. Before the activity: Wann benutzt man du? Wann benutzt man Sie?
Vor der Aktivität: Wann benutzt du dich? Wann benutzt du sie?
3. Give them a verb and then have them form full questions or responses using the correct form,
Gebe sie einen Verb und dann, haben Sie die Studenten ganze Sätze oder Fragen formen mit der richtige "Sie" oder "du" form. 
ex: Wie heißen Sie? Wie geht es dir? Etc.
Lehren (Sie)

machen (du)

möchten (du)

planen (Sie)

kochen (du oder Sie kommt darauf an)

Spielen (du)
Main Activity
Each student gets assigned a role (students should take account of the general age and whether one should use "Sie" or "du.")
Jede Studenten bekommt eine Rolle (sie sollten über die generalle Alter nachdenken und ob sie "Sie" oder "du" benutzen.)
Lehrer/in
Mutter/Vater
Chef/in
Ärzt/in
Kind (5 Jahre alt)
Kind (14 Jahre alt)
Mann/Frau (35 Jahre alt)
Oma/Opa
1. Students should ask about made-up personal information using the correct "Sie" oder "du."
Studenten sollten über erfundene personal Informationen fragen.
Ex: Wie ist deine Telefonnummer? Wo arbeiten Sie?
2. Then review how to say these things altogether.
Sie sollten nachschauen wie man diese Sachen insgesamt sagen können.
3. Share the slide with the questions on it with students, so they can reference it in the breakout room.
Teile Sie die Slides die Fragen darauf haben mit Studenten, damit sie in reference nachschauen können.
4. Students will be put in breakout rooms with one other person to start.
Um anzufangen werden die Studenten in Breakout Zimmern mit Partner gesetzt.

As students finish with their first pairing, bring them back to the main room.

Bring sie zurück wenn Studenten mit Ihren erste Paar fertig sind.
5. Ask a few questions to make sure they were on task and to check understandings.
Frage ein Paar Fragen um zu sehen ob sie bei der Aufgabe mitgemacht haben und ob sie alles verstanden haben. 
6. Give the students new roles and create new breakout rooms so that they have a chance to talk to as many people as possible.
Geben Sie den Schülern neue Rollen und schaffen Sie neue Breakout-Räume, damit sie die Möglichkeit haben, mit so vielen Menschen wie möglich zu sprechen.
Wrap Up
Ask students the following question(s) to finish the activity:
Was ist dein lieblings Heißgetränk? (What is your favorite hot drink?)
Welche Fernsehprogramms schaust du? (Which TV shows do you watch?)
Was ist dein lieblingshobby? (What is your favorite hobby?)
If you have extra time:
Play hangman using the words: Addresse, Lehrerin, Freizeit

Spielen Sie Henker mit den Worten: Addresse, Lehrerin, Freizeit

Make sure to clarify the meaning of these words, especially if the students are confused while guessing letters!

Stellen Sie sicher, dass Sie die Bedeutung dieser Wörter klären, besonders wenn die Schüler beim Erraten von Buchstaben verwirrt sind!
End of Activity:
Read can-do statements and have students evaluate their confidence.
Encourage students to be honest in their self-evaluation.
Pay attention, and try to use feedback for future activities!
NCSSFL-ACTFL Can-Do Statements:
I can introduce myself when I meet people.
I can ask introductory questions.
I can ask informational questions.
Cultural Resources
Linked is an Easy German video  Du oder Sie!
How to Remix a Pathways Project Activity
Feeling creative?  The Pathways Project needs your help in remixing activities for the K-12 classroom.
Try taking an activity to the next level by:
Add new content (something you've created or another OER source)
Contribute additional activity suggestions
Integrate authentic materials such as videos, infographics, photos, etc.
Suggest how to implement the activity in the classroom
Customize the content for a specific audience or group of learners (for example, K-5 learners or to differentiate for student's needs)
We want to make it easy to share back with the larger Pathways Project Community! Simply, click this link to remix this activity.
Please consider sharing your remixed activity with us by emailing the activity link to Pathwaysproject@boisestate.edu so that Pathways continues to grow!
If this is your first time remixing, check out our

one minute tutorial

below: