German Level 1, Activity #11: Tägliche Routine / Daily Routine (Online)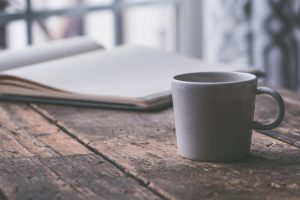 Description: Students will talk and practice the daily routine by using flashcards and by asking questions in their group from a groupmate.
Semantic topic: Daily Routine, Tagesablauf, Alltag, Weekly Plan, Wochenplan, Schedule, Zeitplan.
Products: St. Martins Day, St. Martins Tag,  Daily Schedules, Tagliche.
Practices: Get to know more about St. Martins Day. Erfahren Sie mehr über den Martinstag.  Become better acquainted with classmates through questions and answers about daily life.  Lernen Sie Ihre Kommilitonen durch Fragen und Antworten aus dem Alltag besser kennen.
Perspectives: German speaking countries have specific holidays. Im deutschsprachigen Raum gibt es unterschiedliche Feiertage.
NCSSFL-ACTFL World-Readiness Standards:
STANDARD 1.1 Students engage in conversations, provide and obtain information, express feelings and emotions, and exchange opinions.
STANDARD 1.2 Students understand and interpret written and spoken language on a variety of topics.
STANDARD 2.1 Students demonstrate an understanding of the relationship between the practices and perspectives of the culture studied.
Idaho Content Standards for World Languages:
Objective: COMM 1.1: Interact and negotiate meaning (spoken, signed, written conversation) to share information, reactions, feelings, and opinions.
Objective: COMM 2.1: Understand, interpret, and analyze what is heard, read, or viewed on a variety of topics.
Objective: CLTR 1.3: Function appropriately in diverse contexts within the target culture.
NCSSFL-ACTFL Can-Do Statements:
I can understand a bit about a German holiday.
I can discuss my daily routine.
I can ask and answer questions relating to my day.
Would you like to make changes to the materials? Access the template(s):
(Canva Template(s), free account required)
Warm Up
Discuss St. Martin's Tag
St. Martin's Day is a Catholic celebrated holiday, but because of the festivities, many other people take part.

St. Martin's Tag ist eine Katholische Feiertag, aber viele anderen machen mit.

Children build their own lanterns.

Die Kinder basteln ihre eigen Laternen.

When it gets dark, they will illuminate their lanterns and begin the lantern parade. Families will walk together in the parade, sing songs, and children will go to doors collecting snacks, candy, and other small goodies.

Wenn es dunkel ist, leuchten sie die Laternen, gehen Laternelaufen, und singen viele St. Martins Lieder.
Main Activity
Discussion Questions
1. As you click on the slide with the orange tiles the questions will appear. Have a student read the question on the card out loud.
1. Wenn Sie auf die Folie mit den orangefarbenen Titeln klicken, werden die Fragen angezeigt. Lassen Sie einen Schüler die Frage auf der Karte laut vorlesen.
2. The other students will answer the question in full sentences.
Die anderen Studenten beantworten diese Frage in ganzen Sӓtzen.
3. Then click on the slide for a new card to appear, and the process will be repeated.
3. Klicken Sie dann auf die Folie, damit eine neue Karte erscheint, und der Vorgang wird wiederholt.
Questions:
When do you wake up?
When do you sleep in?
What do you eat for breakfast?

Was esst ihr zum Frühstück?

How do you get to school?

Wie kommt ihr zur Uni an?

When do you eat lunch?

Wann esst ihr Mittagsessen?

What do you eat for dinner?

Was esst ihr zum Abendessen?

Where is the best food in Boise?

Wo ist das beste Essen in Boise?

What are your favorite candies?

Was sind eure Lieblingssüßigkeiten?

Where do you buy food?
Do you like to cook?
What is your favorite food?

Was ist euer Lieblingsessen?

What relaxes you?
Wrap Up
1. What is something you do every day?
Was ist etwas, das du jeden Tag machst? 
2. What do you have to do in your day that you don't like to do?
Was musst du in deinem Tag machen, das du nicht magst? 
3. There is now a new weekday between Sunday and Monday. What would you do with this day/extra time?
Es gibt jetzt einen neuen Tag in der Woche zwischen Sonntag und Montag. Was machst du mit dieser Zeit/diesem neuen Tag?
End of Activity
Read can-do statements and have students evaluate their confidence with thumbs up/thumbs down.
Encourage students to be honest in their self-evaluation.
Pay attention, and try to use feedback for future activities!
NCSSFL-ACTFL Can-Do Statements:
I can understand a bit about a German holiday.
I can discuss my daily routine.
I can ask and answer questions relating to my day.
Culture Notes:  Here are some links about St. Martins Tag.
How to Remix a Pathways Project Activity
Feeling creative?  The Pathways Project needs your help in remixing activities for the K-12 classroom.
Try taking an activity to the next level by:
Add new content (something you've created or another OER source)
Contribute additional activity suggestions
Integrate authentic materials such as videos, infographics, photos, etc.
Suggest how to implement the activity in the classroom
Customize the content for a specific audience or group of learners (for example, K-5 learners or to differentiate for student's needs)
We want to make it easy to share back with the larger Pathways Project Community! Simply, click this link to remix this activity. Please consider sharing your remixed activity with us by emailing the activity link to Pathwaysproject@boisestate.edu so that Pathways continues to grow!
If this is your first time remixing, check out our

one minute tutorial

below: